Small business owners spend countless hours and dollars marketing their business, especially online. Tweaking text, getting the right images, and updating their websites with great content. These things are all essential, yet  your online payment experience  could be reducing your sales. One key element that often gets overlooked is the payment page. If the checkout or payment experience is awful, it frustrates customers; at worst, it drives them away.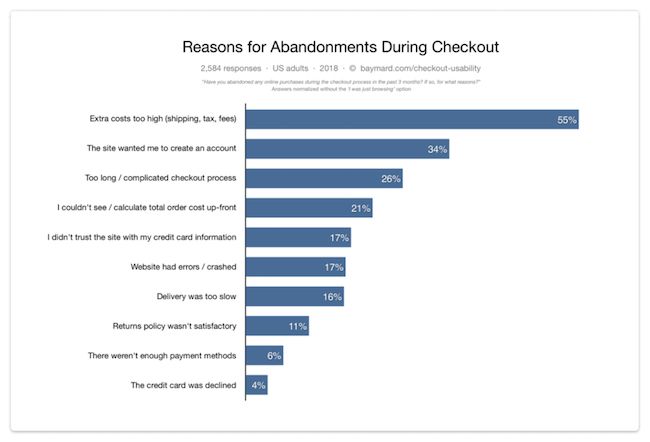 Being online with a payment option is not enough. Small businesses need a customer-friendly approach to taking payments. In addition, it must be easy to understand and navigate for both customers and staff.
Complicated processes frustrate customers.
Frustration with making online payments often leads to unhappy customers, lost revenue, and missed or late payments. So far, in 2022, approximately 71.4% of online shopping carts are abandoned (across the Americas) before purchase due to extra costs, complicated checkouts, and account creation requirements, according to research by XP2.
You might be thinking; I don't sell my products online; what do I care about abandoned carts? But unfortunately, the same frustration can exist when customers try to pay you online.
In the past 12 months, more than half of all consumers were late paying a bill, even when paying online. Why? Part of the answer is frustration with online payment experiences.
A recent industry survey of 2,676 U.S. consumers found that 19% of respondents said their late online bill payments were due to the complicated online payment process. Among consumers aged 30-44, 38% said they couldn't complete paying their bills online due to frustration with the process. Even among tech-savvy consumers aged 18 to 29, 33.5% claimed the process was too complicated.
Navigation is one problem.
Is your online payment experience reducing your sales?  Could be. Twenty-seven percent of all respondents in the same survey of 2,676 adults said the onsite navigation is not optimized for consumers. Not quickly understanding how to pay makes bill paying more difficult. As a result, the navigation is causing frustration and delays in paying, and eventually, late payments. All this frustration leads to more unhappy customers, more phone support, and time spent collecting receivables. All are real and tangible costs eating into your margins.
Checkout and payment page best practices
Here are some key payment checkout page best practices to improve your checkout /payment page results.
Allow guest checkout
Provide many payment options
Prioritize mobile-friendly design
Refine and simplify
Use a progress indicator
Use data validation and input error notification
Allow guest checkout
Fifty-four percent (54%) of consumers say that they don't trust online branded content, so offering a guest checkout is vital to converting first-time users who are skeptical about providing data.
Guest checkout provides a lower level of commitment, and first-time users may be more likely to complete checkout.
Optimizing their experience, especially on mobile devices, also contributes to higher completion rates, as twenty-four percent (24%)  of consumers in a Baymard Institute study said that a lengthy process caused them to abandon their cart.
Provide many payment options
Your customers are consumers too and have a strong preference on what they want to use to pay. It is best to offer as many payment options as possible. In addition to credit and debit cards, ACH and wallets, small business owners can set their businesses apart and appeal to a broader market segment with options and features such as:
Prioritize mobile-friendly design
Mobile users have a much higher eighty-five percent (85.65%) than desktop users. Mobile purchases are increasing year over year, so it is important to design your checkout experience with these devices in mind, as screen size, text amount, and layout play key roles. Here are some essential design elements to consider:
Improve the speed of your mobile site
Trim copy to only essential information
Use "mobile accordions" or dropdowns to organize details
Payment field layout matches credit card layout
Avoid scrolling, keep the important stuff above the fold – what is visible on screen at any given time
Need some inspiration?
Use your phone and look at the payment/checkout process on popular eCommerce and subscription sites. Take screenshots of the ones that appeal to you. Ask yourself what made this page stand out for me, and write it down. Then show what you found to others to get their reactions.
Keep in mind these large companies extensively test and spend enormous amounts of money on refining the consumer experience. Therefore, it would be best to leverage what you can for your process.
Once you have zeroed in on a design direction, work backward to the desktop.
Simplify and refine
A good payment experience is never a once-and-done. Instead, your mantra should be to refine and simplify. Experts estimate that conversions can increase by thirty-five percent (35.62%) when checkouts are optimized.
For example, eliminate the need for duplicate data entries, and simplify payment pages to card number CVV, expiry date, and zip code. You will need to trust the data. While gut instinct may work in some fields, data from analytics tools is what you need to understand what is and what is not working.
Use a progress indicator.
As mentioned earlier, 24% of consumers abandoned their cart due to a long, complicated checkout process. A design that shows what step a customer is in the process will go a long way in reducing frustration. For example, Ikea uses a simple number on the top of each page and accordion dropdowns to simplify its payment process.
Use data validation and input error notification.
Behind the scenes, functions reduce input errors during checkout and deliver more accurate customer details.
Don't have a team of experts?
Don't worry if you don't have a team of experts on hand to help you create a great checkout experience. There are shopping carts and plug-in-play options that will give you a world-class checkout experience without the need for coding or design professionals.
Top 4 recommend online payment solutions for 2022
Don't let your online payment experience reduce your sales!  Merchant services or payments provider have done much of the heavy lifting by providing small business owners with options that customers can use to provide a consistent payment experience regardless of payment channel. Below are some examples from IntelliPay, a payment processing platform provider, as a reference.
 1. Lightbox
Lightbox Online adds a simple payment pop-up that resembles the layout of a credit card.  A lightbox can be added to any payment or invoicing screen, making card not present payments convenient for customers and staff alike. Lightbox online is ideal for kiosks and other internet-enabled self-service stations.

2. Online Payment Page
An online payment or hosted web page is easily added to any web page. Customers and staff can use the online payment page as a hosted web form on any web-connected device for card not present payments. The modern, clean interface enables custom data fields, branding, terms, Google pay, and eCash payments. Post-back data is available to host applications when integrated with existing systems.

3. OneLink Portal
The OneLink portal helps speed payments by allow you to create secure on-demand payment links via text and email. Easily create and securely send on-demand "pay now" links with customized messages and attachments via email and text using the intuitive OneLink Portal. Links are securely and automatically generated and can include information collected when sending the link. In addition, a built-in history viewer keeps track of "Links" sent.

4.  Customer Portal
Give your customers want they want: let them pay their invoices safely and securely online. Customers will love the intuitive easy-to-navigate interface and convenience the Customer Portal offers. They can register or pay as a guest, set up wallets and auto-pay, and view payment history. The integration with existing payment systems simplifies your accounting and operations.
Adding popular features like a digital wallet can be a competitive advantage and another way to reduce late payments. Forty-two percent of consumers said they would be likely or very likely to use a digital wallet to pay a bill.
Conclusion
Everyone from Amazon to the smallest online website struggle with cart abandonment. While Experts can attribute some abandonment to tire kicking, the suggestions made in this article can help business owners improve conversions, reduce late payments and improve customer satisfaction.